Ready2Read Level 1: Unit 4
Lesson Plans
The Ready2Read lesson plans follow a very systematic approach. Everything has been broken down within each lesson, so there is no guess work.
Sight Word Centers
The 5 sight words that are taught in Unit 4 are play, come, for, we and help. The Sight Word Song is a fun way to introduce each new word.
As you add another caterpillar to your word wall, you'll see your kids get excited for more. You could either make a new caterpillar each week, or simply add each word to make an extra long caterpillar!
Sight Word 5-in-a-Row is a fun way to build sight word fluency.
Sight Word Practice Pages
I love to see teachers get creative with the learning process! Here is a fun idea to incorporate into decorating the sight words: pompoms and water colors!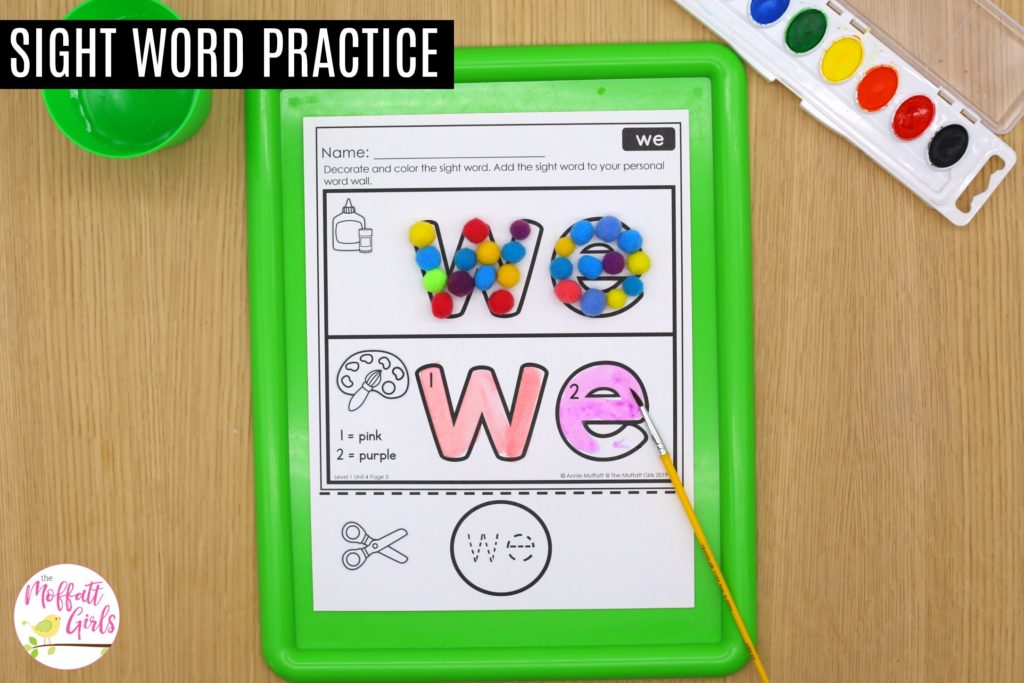 The Sight Word Practice pages let students use the sight words they have learned by adding them to a simple sentence.
Color by Sight Words- read the sight word and color by the code.
CVC Word Family Centers
In Unit 4, another flower and a cloud are added to the garden! The word family garden scene is really coming along!
Word Family Sliders give students the opportunity to change the first letter of a word to make a new word!
Encourage students to think of words that are within the word family.
Spin a picture and cover a CVC word to match your spin.
Find the missing letters in the words.
Roll a die, read the word and cover a picture to match your word.
Read the word and find the correct picture.
Flip a card, read the word and cover the word on the board that matches.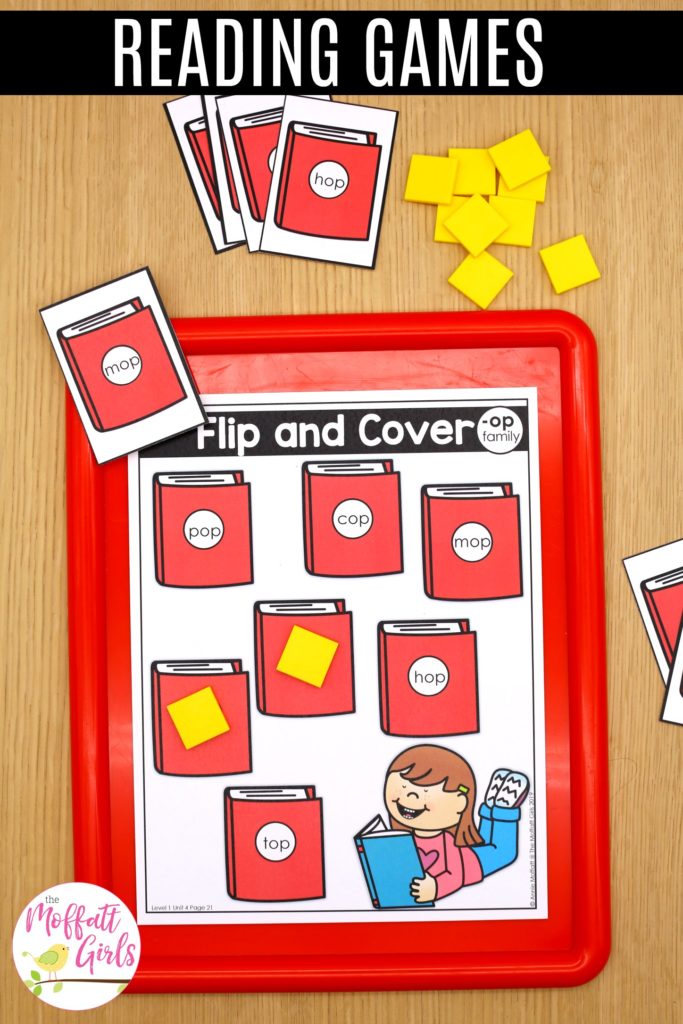 CVC Word Family Practice Pages
The CVC Word Searches let students find the hidden words.
Mixed Review
Build a word to make the picture with the CVC Puzzles.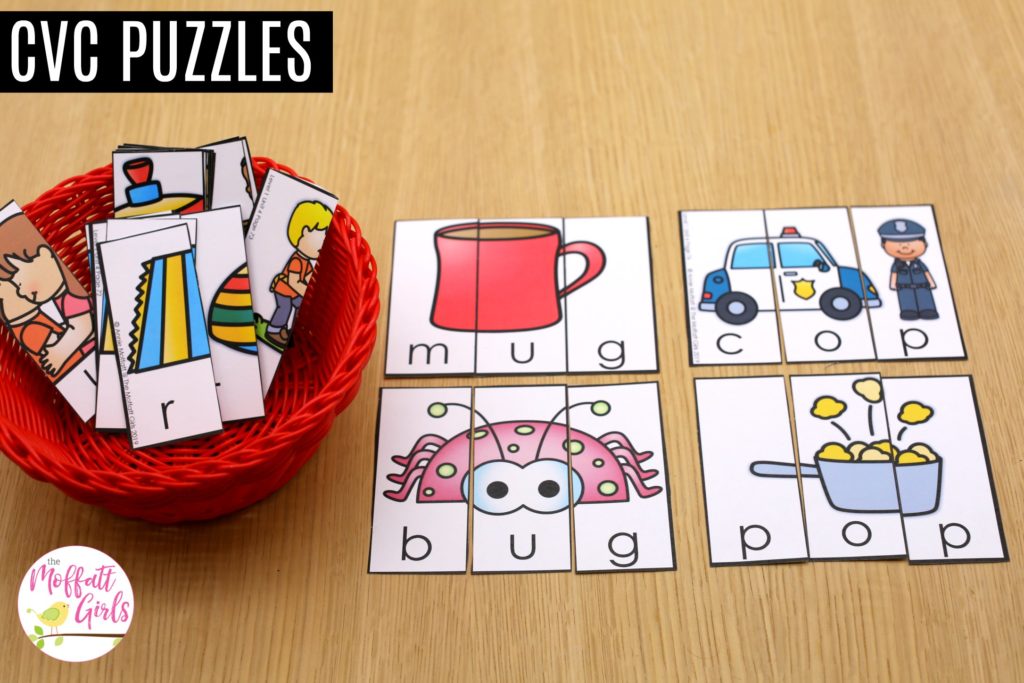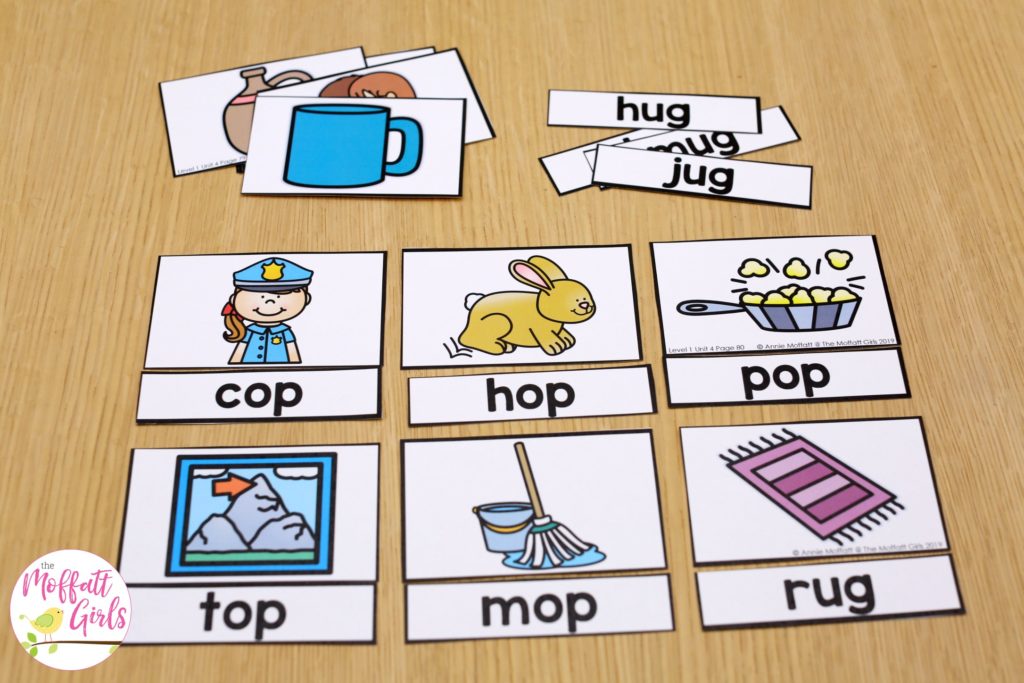 Use the new knowledge to read the Word Family Beginning Reader Books.
Fluency Practice- Read the simple sentences and circle the picture that matches the sentence.
Read and build a sentence.
I Can Read- Read the simple sentence and find the picture to match.