I have revised my Sight Word Graphing to include BOTH color AND black and white.  I have received several requests in the past and I am finally glad I got it finished!  If you have already purchased any of our Sight Word Graphing sets, then you can re-download them on our Teachers Notebooks Shop! They also have a bit of a new look.  Same printable, just updated!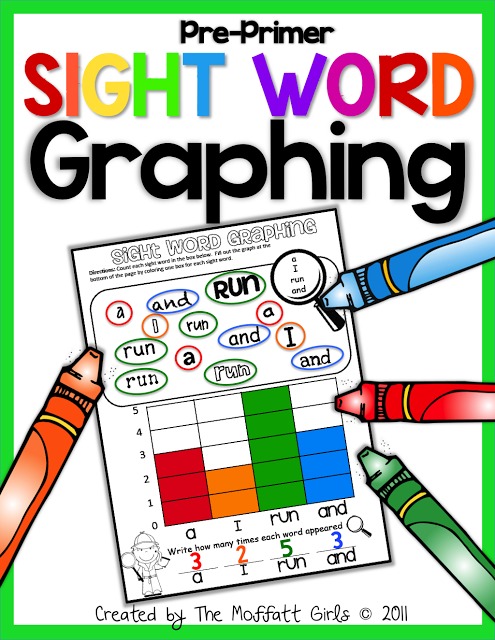 We also have these available in the following versions:
What was I thinking when I made only colored printables??  Teachers can't print colored versions for all their students!  Live and learn:)  However, the colored versions still have their place.  You can place them in sheet protectors and have students use dry erase markers.  Great for centers.  Since our class has only two little students, we like the colored versions.  At any rate, you now have a choice!
Here is the printable in action…
I have used a variety of fonts so that students can practice identifying sight words when written in different setting and fonts.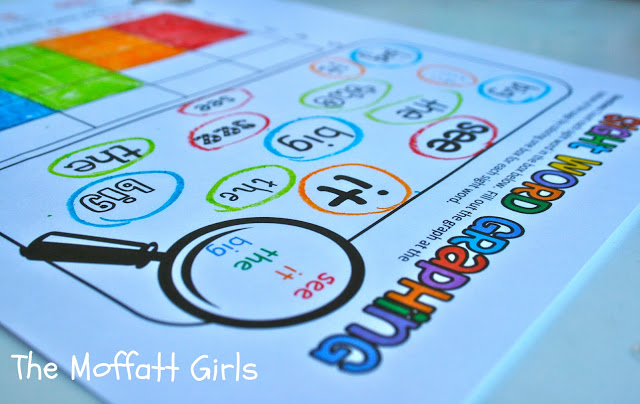 Sight Word Graphing combines two skills in one printable.  Students graph the sight words and then record them in the graph below.
Reading sight words AND practicing math skills…all in one printable 🙂