We just finished making some super easy snowflakes ornaments.  I LOVE easy crafts!!
The materials include:
*popsicle sticks
*glue
*sequins
Step #1 and Step#2
Glue the popsicle sticks into the form of a snowflake and let dry…
Add a line of glue on all parts of the popsicle sticks…
Step #3 
Add your sequins and let dry.  We worked on making patterns with the sequins, which is another excellent learning opportunity.
So easy!  So cute!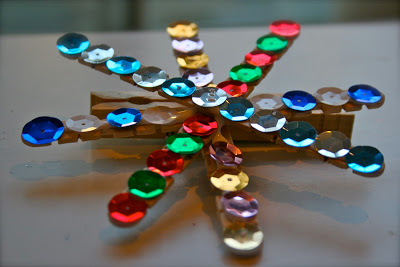 Save