Many students struggle with letter reversals, especially b/d and p/q. Occasional letter reversal doesn't necessarily mean a child has dyslexia. In fact, many children struggle with occasionally reversing letters up through age 8. It is very common with children between the ages of 3 and 7. With early intervention, we are able to target this common inaccuracy. I have created a fun, engaging, and hands-on Letter Reversal NO PREP Packet to help remedy letter reversals!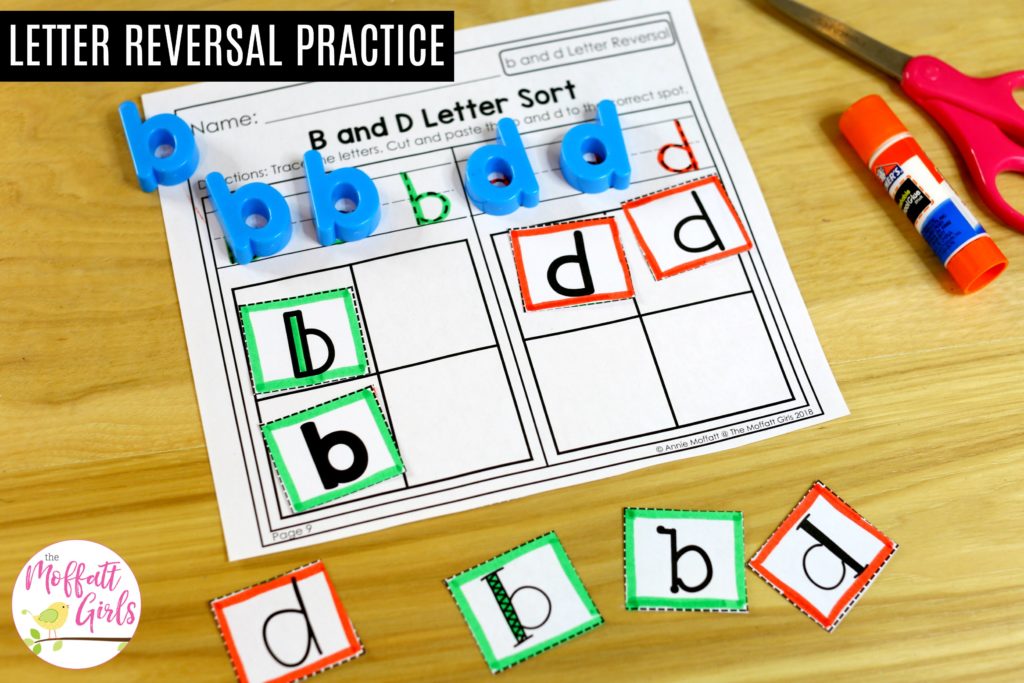 Spin the spinner and color the letter that matches your spin. Use any type of manipulative or counter to cover the letter. Spin and play until all letters have been covered.
Roll and Read! Roll a die, read the letters in that row, and color a star. Continue rolling and reading until all stars have been colored.
Lowercase Letter d practice…
Lowercase Letter b practice…
Spin and Write b and d Letter Reversal practice…
I hope this packet helps to make learning those tricky letters fun!