If you're looking for some fun ways to incorporate creativity, following directions and writing into the classroom, directed drawings are one of the best ways to do just that! Directed drawings are the perfect way to help students build confidence and pay attention to detail.
Don't forget to grab the freebie at the bottom of this post to test it out!
What are directed drawings?
Directed drawings teach how to draw through step-by-step modeling. Kids LOVE to draw, but often lack confidence in their drawing abilities. So, I decided to create a Bundle of 160 Directed Drawings that would cover the following fun themes: farm animals, zoo animals, bugs and insects, transportation, fall, winter, spring and summer! These sets will help students learn how be be a budding artist as they create their own masterpiece!
What is included?
Each set of directed drawings comes in 2 options: 4-step or 8-step. These two options allow students to participate at their level. Each packet has a total of 20 directed drawings (10 4-step and 10 8-step drawings for a total of 160 in the bundle! Below is the list from the Summer packet.
Each 4-step and 8-step option comes in 7 different layouts to provide differentiation for your instruction. This way, you can choose the best option(s) to fit your students' needs.
Directed Drawing Tips
1. It's best to start your drawings with a pencil. Draw light at first, because you might want to erase some lines as you work.
2. Pay careful attention to each step of your directed drawing, but don't worry about being perfect! Your drawings are unique and you will continue to get better and better!
3. Add some extra details to your drawing. Maybe add a back or additional pieces that make your drawing unique!
4. Trace over your pencil drawing with a black marker. This will make your drawing pop!
5. Now it is time to add some color! Use crayons, colored pencils or watercolors to make your picture beautiful!
Let's take a look the packets included:
The Summer Theme includes the following: beach ball, crab, fireflies, ice cream, pail and shovel, sandcastle, seagull, sprinklers, tree house, and watermelon.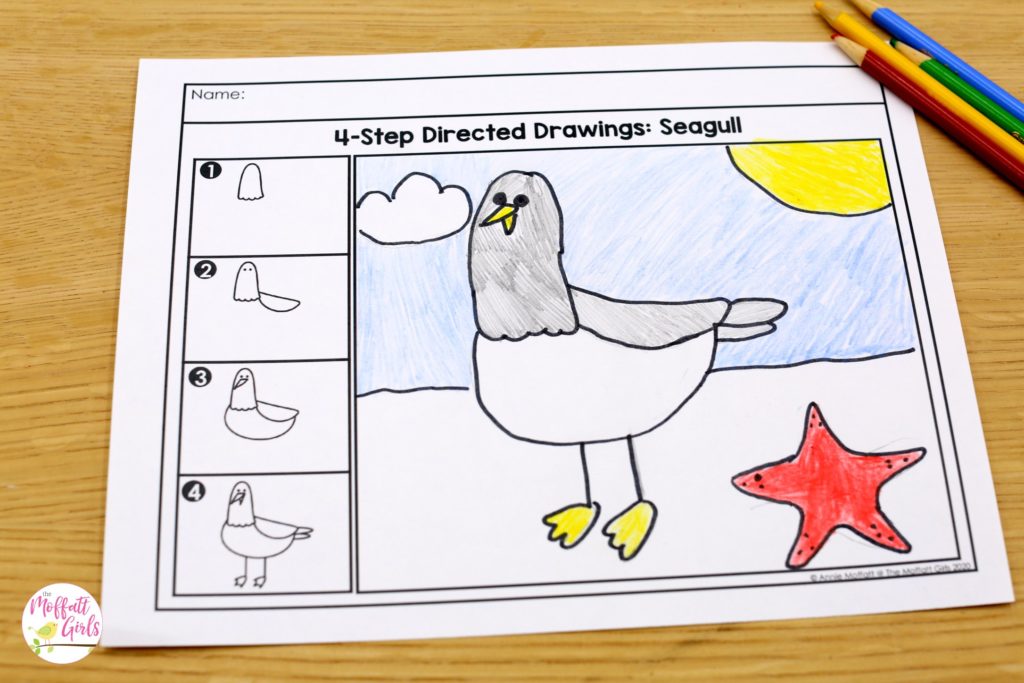 The Spring Theme includes the following: baby birds, bird, birdhouse, bunny, chick, frog, kite, rainbow, tulip and umbrella.
The Transportation Theme includes the following: bike, boat, bus, car, firetruck, helicopter, hot air balloon, plane, train, and truck.
Add some extra details to your drawing. Maybe add a background or additional pieces that make your drawing unique!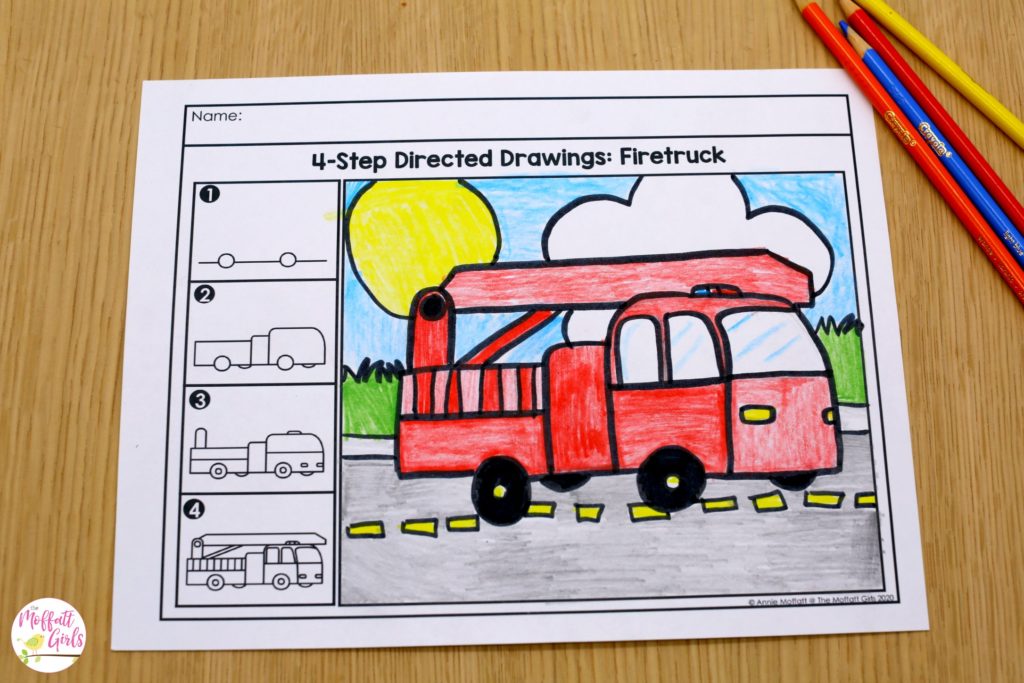 The Zoo Animal Theme includes the following: elephant, flamingo, giraffe, zebra, hippo, kangaroo, lion, monkey, panda, and rhino.
The Bugs/Insects Theme includes the following: bee, butterfly, ladybug, ant, caterpillar, snail, spider, grasshopper, dragonfly, and walking stick.
The Farm Animal Theme includes the following: cat, chick, cow, dog, goat, hen, horse, mouse, pig, and sheep. (More pictures coming soon!)
The Fall Theme includes the following: apple, apple tree, bat, fall tree, Johnny Appleseed, owl, pumpkin, scarecrow, sunflower, turkey