I am busy planning and prepping for this coming year.  I really want to be organized this school year, so I need to start NOW!  I don't know about you, but I feel like the summer is just slipping away.
I just made a printable called ABC Tic-Tac-Toe that helps with handwriting, upper and lowercase letter identification and a bit of phonics.    I LOVE this printable because BOTH of my girls can use it AND it meets Common Core Standards!  Learning with games…how much better can it get?
Handwriting can cause tears, but in the words of Mary Poppins:
"In every task that must be done,
there is an element of FUN.
You find the FUN and snap!
The job's a game."
ABC Tic-Tac-Toe
I'm getting organized!!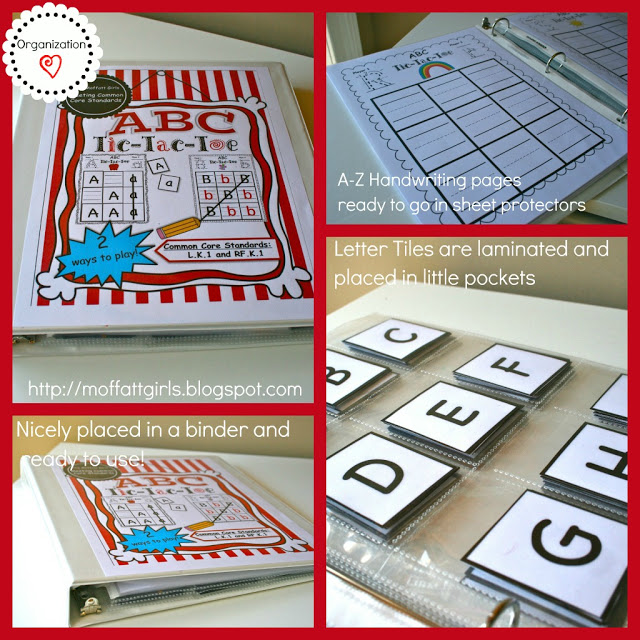 The Moffatt Girls
Meeting Common Core Standards
For students who are first learning the upper and lowercase letters of then alphabet, they can use the alphabet letter tiles to play a traditional game of Tic-Tac-Toe.  One person uses the uppercase letter and one person uses the lowercase letter.  This is a great way to reinforce letters of the alphabet along with phonics sounds.  This picture also shows Option 2.
For students who need extra practice writing their letters, Tic-Tac-Toe ABC's is perfect and FUN!  I am So glad I made this printable because Audrey LOVES it!  She wanted to keep playing:)  She really worked on getting her letters just perfect.  She also worked at beating me:)
Look at those H's!!  They are looking awesome!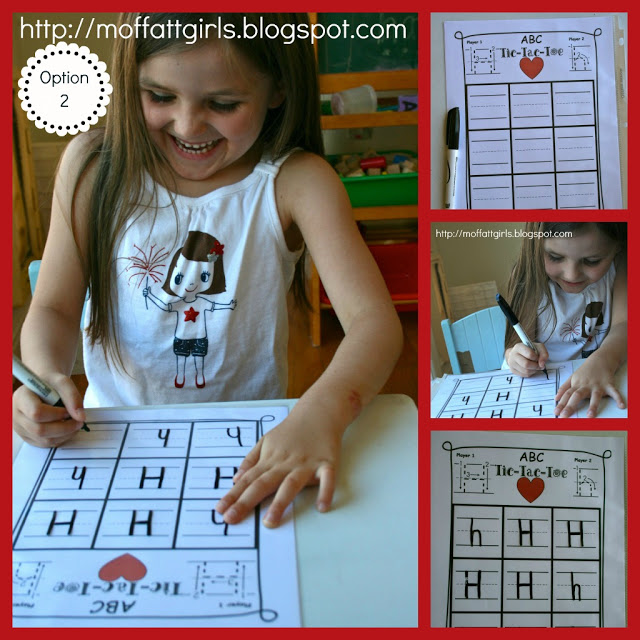 Common Core Standards + Learning + FUN = Whoo-Hoo Success!
Click the button below to purchase…
56 pages to download for
$3.50